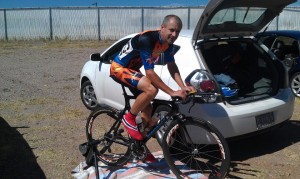 WooHoo!  Results are in; 1st place in Cat-3 and I get the  30+ MPH Tee!  Don't know why they show me as Unattached.
Just missing the mark with very respectable times:
Douglas Perry 24:30
Gustavo Amado 24:47

Well, according to my cycle computer I win a 30 MPH club Tee!   23:15 was my recorded time.  It felt like I had a bit of a tail wind early on so don't think I did that great in the overall standings, went to hard at the start (thinking I could keep Vic in my sights) and blew up after 5 miles.  
Can't compete with Rich, but, according to my computer and the Strava download, I finished in 24:27, 28.8mph.   23:36 is needed to join the 30+mph club … 51 seconds off for me …
Seemed like there was a head wind the whole time to me, but that might be because I'm 65!!   – Doug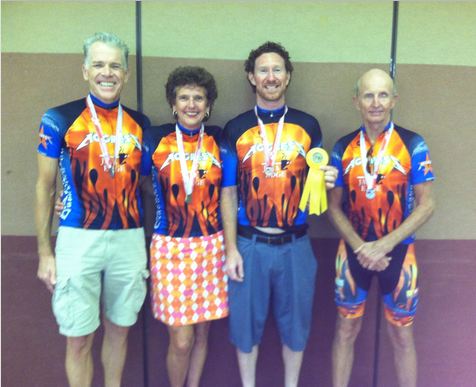 Team Aggress had some nice representation at the Mount Graham Arizona State Hill Climb Championship!

Liz Perry: 1st place
Doug Perry: 2nd place (missed 1st by 6 seconds)
Rick Ellwanger: 3rd place (2nd in State)
Richard Horn: 4th place (3rd in State)
Gus Amado: 5th place
Congrats to all who raced!