State TTT Championship 2018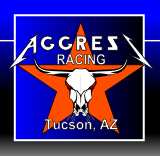 presents
The 2018 Team Time Trial and Tandem TT Championships
Saturday August 18, 2018
Race Held on I-10 Frontage Road at Picacho Peak, Arizona.
(not in Arizona City).
Results 2015
Held under USA Cycling permit 
Directions

From Tucson take I-10 north to exit 219 then follow signs to parking.  

From Phoenix take I-10 south to exit 219 then follow signs to parking.

Parking

We will use the parking areas next to the Bowilin Travel Centers.  This is the big over night parking area for the trucks on the west side of the NEW Bowilin Travel Center.  Not by Dairy Queen..

Course

A flat out and back time trial with 20 k and 40 k options. The course is out and back with 150 feet of elevation change, straight with one turn.  

Registration

online registration coming soon

NO MAIL-IN OR RACE DAY REGISTRATION;
ON-LINE REGISTRATION ONLY!!

To register one person must register the whole team. So make sure you have the correct spelling of the riders name and IMPORTANT their USA Cycling License Number. (The person will be the team captain and will have to pay the entire fee by credit card.) 

Revised On-line registration closes Friday, September 18, 2015 at 10 pm AZ (MST)

Registration Fees

CATEGORY

FEE
per team

TTT Per Rider (4 person teams)

$120

Juniors

Teams

$80

Tandem TT (2 person tandems)

$60

Juniors Tandem TT (2 person tandems)

$40

No Late Fees!

Early Number Pick-up


Pick up your number, sign your release and verify your license at Bicycle Ranch, Friday, August 17th 2018 from 1:00 PM to 4:00 PM. 
Bicycle Ranch is located at 7090 N Oracle Rd #198, Tucson, AZ 85704. Phone number is (520) 219-4311.

Race Day Number Pick-up

When picking up numbers all riders must present a USA license or purchase a one-day license or new annual license and sign the release form before a number is handed out. Riders cannot pick up teammate numbers unless they present the original license and an original signed current year correctly fill out USA Cycling release form.

Start Lists, Start Time &
Start Order

The start list and start time with rider number will be posted here on this web page Friday around 8pm.


First Rider Off at 7:00 AM. Two minute intervals between teams.

 Category order:

JUNIORS TEAM
(All Junior Teams, 20 Km per rule 6D5)
Juniors Boys (Age 15 to 18)
Juniors Girls (Age 15 to 18)
Juniors Mixed (Age 15 to 18)
(Minimum 1 Female) For Mixed; time stops
when the Female crosses finish line)

20K Junior Tandem (open)
  All Male Junior Tandem (age 12 to 18)
  All Female Junior Tandem (age 12 to 18)
Mixed Junior Tandem (age 12 to 18)

For safety the ABRA Board has recommend only the above junior teams race.

| | |
| --- | --- |
| NOTE: |  Junior's teams and tandems will ride only 20K.   There there will be a 15 minute gap between the Juniors and the 40 K teams. |

MEN'S TEAM
Men Open (no age limit)
Men 140+ (no member over 55)
Men 180+ (no member under 30)
Men 210+ (no member under 50)
Men 230+ (no age limit)
 Men 250+ (no member under 60)
 Men 280+ (no member under 70)

WOMEN'S TEAM
Women Open (no age limit)
Women 140+ (no member over 55)
Women 180+ (no member under 30)
Women 210+ (no member under 50)

MIXED TEAM
ALL Mixed Teams must have 2 male and 2 female riders
Mixed Team   (open – No age limit)
 Mixed Team (Age Limit 190+  – No one under 40 years old)
Mixed Team (Age Limit 230+  –  No one under 50 years old)

40K Tandem
Male Tandem 70+, 90+, 110+
Female Tandem 70+, 90+, 110+
Mixed Tandem 70+, 90+ 110+
Elite Tandems  (under 70 (female, male, mixed)

Awards

USA Cycling State Championship medals will be awarded to the top three teams in each category that hold yearly racing licenses.   

Teams with any one-day licenses holders are not eligible for State Medals or State jerseys.   The event is keeping the fees very low so this year. Aggress Racing Team will not be purchasing the Arizona State Championship Jersey for the winners.  However each team category winner has the option to purchase a jersey from Voler Wear. 

Race Bible

Time will be taken on the third cyclist to cross the finish line.  All riders will be given the same finish time.

When picking up numbers all riders must be present and all release forms signed before a number is handed out.

"Mandatory junior roll-out at the registration area 15 minutes before race start." Check in with the race officials by the starting line.

All USA CYCLING Rules apply.  Course closes at 6:30am.
Any racer warming up on the course after the race starts will be disqualified.  No Exceptions.

FAQ's

QUESTION:
Can a team register with only 3 riders?

ANSWER:

NO, all teams must start with 4 cyclists however they may finish with 3 as the time is stopped on the third cyclist. (Yes the 4th rider can ride 5 feet and stop!)

QUESTION:
Do all 4 cyclists have to be on the same ABRA team?
ANSWER:
 NO, cyclist can come from different ABRA teams, Non-ABRA teams or be unattached cyclists.

QUESTION:
Do all team members have to wear the same jersey?
ANSWER:
YES.  If you have a member from another team get them to borrow a jersey. The jersey can be from different year for the same Team. This makes if easier for the officials and it IS a TEAM event.

QUESTION:
Can unattached cyclist participate in this event?
ANSWER:
YES, they can be a part of a 4 person team.

QUESTION:
What happens if one of  the teammates has to rescue an elephant from Alaska and cannot make the race?
ANSWER:
First I hope the elephant is saved, you can use an alternate rider >  First the new rider must have a USA CYCLING License annual or one day License.  Second the new rider MUST sign the release form and have the license verified BEFORE they ride.  If you have already pick up the number at early number pick up and change in the morning the rider WILL use the same number and MUST check in BEFORE the team starts.  IF the rider does not check in the team will be deemed ineligible and DISQUALIFIED from the event.  No exceptions. The Team due to the change may change categories based on the new rider, they will keep their original start time and scored with the correct category.

No head phones allowed during on road warm up or during the event.

Any other questions Please e-mail Nippy at:
Nippy-mr-smarty-pants@juno.com

Race Number

RACE NUMBER: TEAMS EACH RIDER MUST HAVE NUMBER PLACE ON THE RIGHT SIDE OF BACK (or forehead). TANDEMS ONE NUMBER ON THE RIGHT SIDE OF THE STOKER!

Course Marking

START LINE: White Tape.  FINISH LINE: Is about 1 tenth of a mile South of Start with White Tape Line.   Going South or outbound each 5 K is marked with a sign.  Going North or on the home stretch there are 5 K, 1K and 200 meters signs.

Race Photos

Photo Gallery

Miscellaneous

"Mandatory junior roll-out at start area!"  Check in with an USAC Official.

Port-a-johns with hand cleaner.

Snacks/drinks/water after race while waiting for results.

Trophies awarded for the fastest times in the following events:

Female Team

Male Team

Junior Female Team

Junior Male Team.